Gift Tags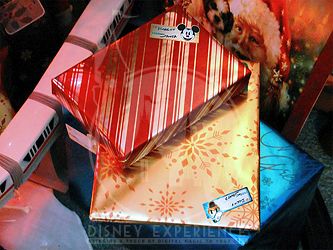 Do not sell or re-distribute in any way or form.
(But feel free to link to this page.)
Features:
11 Gift Tags
Full Color
Registration Marks for Proper Alignment
Get a FREE set of gift tags by making a donation. They are printed in high resolution, pre-cut, and self-adhesive.
Required Tools:
Scissors/X-ACTO Knife† (required only if you prefer to cut these out by hand‡)
Color Printer
Sticker Sheet (full-page shipping label sheets will work, too)
Optional Tools:
Craft ROBO*
Adobe Illustrator
Cutting Master plug-in* for Adobe Illustrator
*This MAY also work if you have a Silhouette machine. Silhouettes are Craft ROBOs simply with a different brand name on them. Both are made by Graphtec, and should use the same software.
†Craft knives (like X-ACTO knives) are VERY DANGEROUS! Any knife is dangerous; use with caution and adult supervision.
‡The graphics feature bleeding (graphics go beyond the cutting edge), so the actual sizes are smaller than what is printed.
---
Craft Parts
(Adobe® Reader® required)
†By downloading any of these files, you agree to the enclosed License Agreement.
---
Modifications & Accessories
Do you have a model modification that you'd like to share? Email your pictures!
---
Instructions
Printing and Cutting Your Gift Tags by Hand
Print the gift tags (Cut By Hand.pdf) onto a full-size sticker sheet. In Adobe Reader, use no page scaling, and turn on Auto-rotate and Center.
Using scissors and/or a craft knife, cut out the gift tags along the solid lines.
Printing and Cutting Your Gift Tags with a Craft ROBO
If you have not done it yet, download and install the Cutting Master plug-in for Adobe Illustrator.
Print the gift tags (Machine Print.pdf) onto a full-size sticker sheet. In Adobe® Reader, use no page scaling, and turn on Auto-rotate and Center.
Connect your Craft ROBO machine to your computer, and set up your printed tags for cutting (the title goes into the machine first). Using an adhesive cutting mat is highly recommended.
Open the Illustrator file (Machine Cut.ai) and start the Cutting Master plugin (File > Cutting Master Robo > Cut/Plot). Two windows will appear: Cut/Plot and Cutting Master.
Minimize the Cutting Master window (do not close it). Focus on the Cut/Plot window for the remainder of these instructions.
In the General tab, make sure that the Media Size matches the size of your sticker sheet.
In the Layering tab, make sure that the Cut Lines layer is checked, and is visible in the preview window.
Check the Enable Driver Options checkbox, then select Sticker Sheet from the Preset drop-down menu.
It is recommended to set Passes to at least 2 to make sure that the gift tags are completely cut through.
In the Advanced tab, make sure that Use Registration Marks is checked.
Click Send. Your Craft ROBO will now search for the three black registration marks on your sticker sheet. If it fails to find the first registration mark, you can adjust the position of the cut marks in the preview window by dragging them. Click Send to try again.
Once all three registration points have been successfully scanned, cutting will begin.
When cutting is finished, remove the sticker sheet from the machine. Carefully peel the sticker sheet from the adhesive cutting mat, making sure that you do not tear any tags or peel away the paper backing.