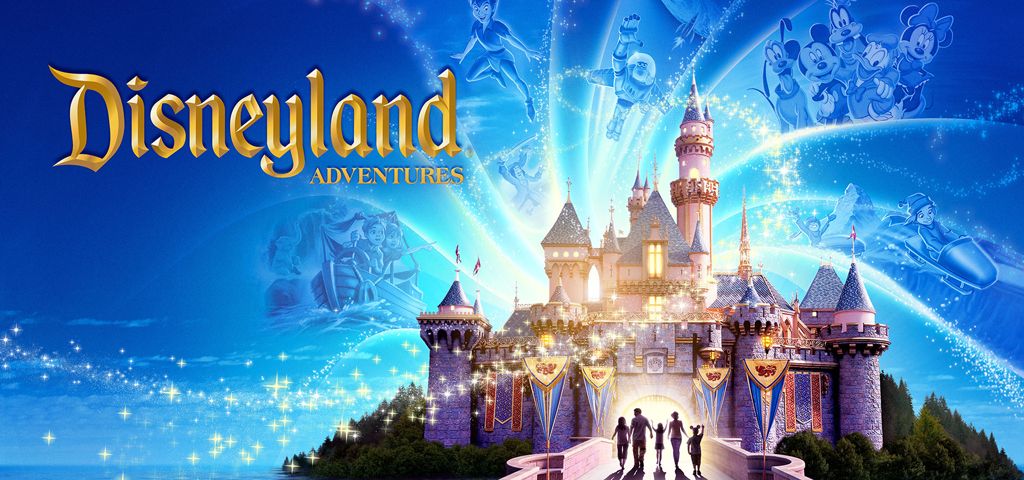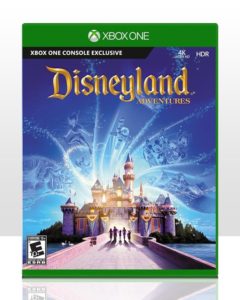 This month, we're giving away 3 copies of "Disneyland Adventures" for the Xbox One. The original Xbox 360 game has been newly remastered in 4K Ultra HD and HDR, and you do not need a Kinect to play. There's also a PC version for Windows 10, but we were unable to secure copies of that one at this time.
This game is a faithful reproduction of Disneyland park, so it's a perfect dose of Disney whenever you get "homesick." Or, share the experience with friends who have never been to the park before. We heard a rumor that the Walt Disney Company even uses the game for training purposes.
Game Overview
Experience the magic of Disneyland like never before. Take a journey where stories come to life and dreams come true, right in your living room. Explore Disneyland park — from Main Street U.S.A. to Critter Country — join Peter Pan to battle Captain Hook, high-five Mickey Mouse or hug Snow White.

Bring a friend along for the experience through cooperative gameplay as you explore timeless worlds, relive your fondest memories, or embark on a new adventure in Disneyland park.

Fly with Peter Pan and defeat Captain Hook in Peter Pan's Flight, ski the exhilarating slopes of the Matterhorn, dance with the Mad Hatter in Alice in Wonderland and conduct your own fireworks display over Sleeping Beauty Castle.

Collect autographs from Disney characters, say hello and give them a hug, dance with Mickey Mouse, and take on challenges when you accept up to 100 quests from beloved Disney characters. There's no shortage of activity when you interact with more than 35 Disney characters.

Collect Disney-themed items, rewards and achievements as you make your way through the park to discover new game experiences, including themed parades and firework displays.

"Disneyland Adventures" allows children, families and Disney fans of all ages to explore Disneyland park, step into adventures based on attractions, engage in challenging quests and interact with beloved Disney characters remastered in 4K Ultra HD and HDR.
How to Enter
You can enter the giveaway in one of two ways:
or
Make a donation at any time during the month. All minimum $1 donations are automatically entered to win, and each whole dollar counts as an entry. The more you donate, the better chance you have of winning (limit 20 entries per person).
All entries must be received by December 31 (Pacific Time), 2017.
Winners
The winner(s) will be selected at random, and will be announced in this post's comments within 3-4 days after the end of the giveaway deadline. We'll also contact you via email to get your mailing address, so be sure to check your inbox and spam folder (just in case).
Both the post author and this website have not received any compensation for writing this post. Both the post author and this website have no material connection to the third-party brands, products, or services that have been mentioned. Some of the links in the post above are "affiliate links." This means if you click on the link and purchase the item, we will receive an affiliate commission. This is being disclosed in accordance with the Federal Trade Commission's 16 CFR, Part 255: "Guides Concerning the Use of Endorsements and Testimonials in Advertising."
---
0 Comments