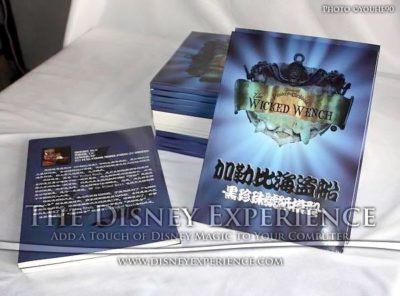 Ah, my very first book! And, what better way to celebrate piracy than by buying  a pirate ship?
This paperback book features my Wicked Wench paper model (download it for FREE), and it costs $24.99 (plus $5 S&H). Both illustrated instructions and full-color model parts are included. If you mess up on any of the parts . . . buy another book and start over. No refunds accepted.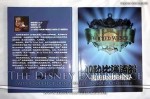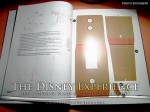 The cover features my blue starburst wallpaper, and the logo doubles as the display plaque. The exterior pages are in Chinese while the inside remains in English. If you don't speak either language, fear not! The assembly instructions are fully illustrated.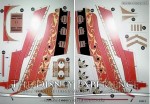 Those pesky copyright, website, and designer credits have all been removed from every single page, so there's no slowing you down. There may be some blatantly obvious Disney-copyrighted material contained within, but it was felt that permission wasn't needed to make a profit.
Quantities are limited, so get your copy before they're all gone!

Both the post author and this website have not received any compensation for writing this post. Both the post author and this website have no material connection to the third-party brands, products, or services that have been mentioned. This is being disclosed in accordance with the Federal Trade Commission's 16 CFR, Part 255: "Guides Concerning the Use of Endorsements and Testimonials in Advertising."
---
There are 6 comments.