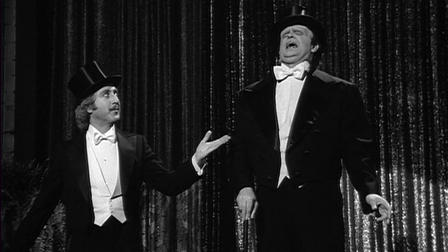 Remember those journal entries? You know, the ones where I documented my re-animation of a corpse? Yeah, those. Well, just like young Dr. Frankenstein at the Bucharest Academy of Science, I now present my creature:
After a 3-year hiatus, Doorless Chambers is back online, and I will be accepting applications immediately. The whole event will be streamlined this year with the help of some new software. This will hopefully minimize the usual mishaps that happen every year.
For those of you who don't know (or don't remember), Doorless Chambers is an annual online trick-or-treating event for Disney enthusiasts. It lasted only two years before shutting down due to the economy and lack of time on my part. The event is close, and everything is short-notice, but I was lucky to get the domain name back after letting it go.
Trick-or-treaters will jump from website to website, downloading digital treats. If you'd like to give out treats, sign up to become a member of the Neighborhood. Otherwise, all you have to do is go to Doorless Chambers any time from October 25-31 (Pacific Time) to begin your trick-or-treating adventure.
Trader Sam

Robert Nava (aka Trader Sam) is the owner and operator of Doorless Chambers. This is being disclosed in accordance with the Federal Trade Commission's 16 CFR, Part 255: "Guides Concerning the Use of Endorsements and Testimonials in Advertising."
---
0 Comments