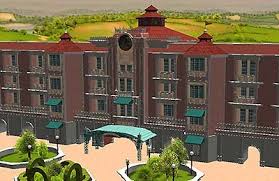 It was time for a little more cleaning of the ol' inbox, and I rediscovered a little Internet gem that was sent in by Taylor Baird. Someone on the Atari forums is using Google SketchUp to recreate Disneyland Paris for RollerCoaster Tycoon 3. There are pages and pages of posts to flip through, but the tons of screenshots are well worth it!
Taylor recommended that I make my Blender models from the paper models I've designed and make them public so that others can incorporate them into RCT3. Unfortunately, I can't do that (contract), and I really don't have many that would be useful.
Both the post author and this website have not received any compensation for writing this post. Both the post author and this website have no material connection to the third-party brands, products, or services that have been mentioned. This is being disclosed in accordance with the Federal Trade Commission's 16 CFR, Part 255: "Guides Concerning the Use of Endorsements and Testimonials in Advertising."
---
There is 1 comment.