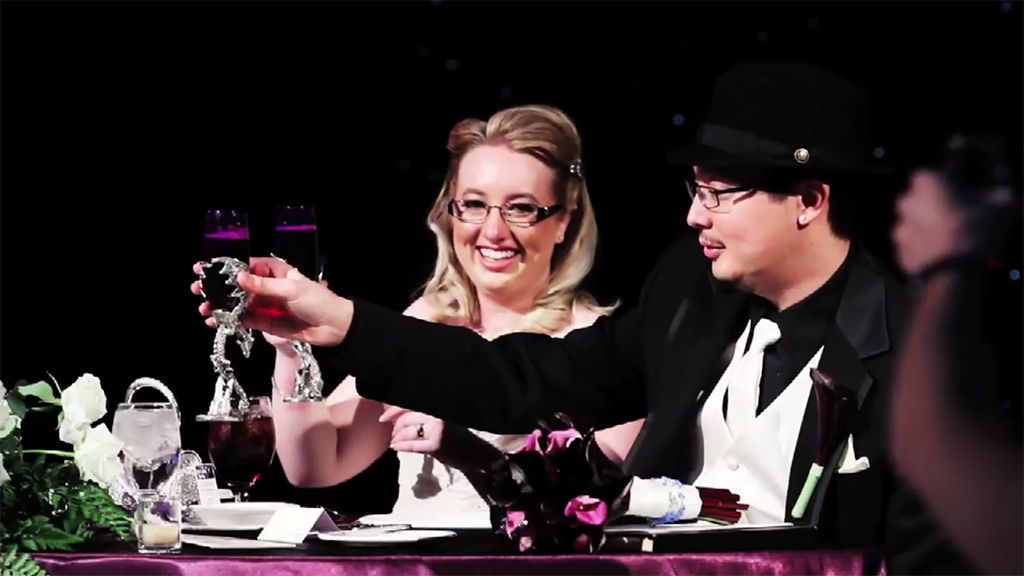 Congratulations to Will and Ashley, married January 22, 2011!
I've heard of people wanting to use paper models as centerpieces at their wedding, but I've never seen it actually done. To get a video is just simply awesome! Look closely, and you'll see models from other designers, too. The reception took place in the Grand Ballroom of the Disneyland Hotel.
Between herself, her husband, parents, sister-in-law, and bridesmaids, they assembled a total of 22 paper models. The hotel staff "went totally crazy over the models," according to Ashley, and the two Disneyland marquees were given to the event planner as a gift.
Best wishes to you both!

Both the post author and this website have not received any compensation for writing this post. Both the post author and this website have no material connection to the third-party brands, products, or services that have been mentioned. This is being disclosed in accordance with the Federal Trade Commission's 16 CFR, Part 255: "Guides Concerning the Use of Endorsements and Testimonials in Advertising."
---
There are 4 comments.