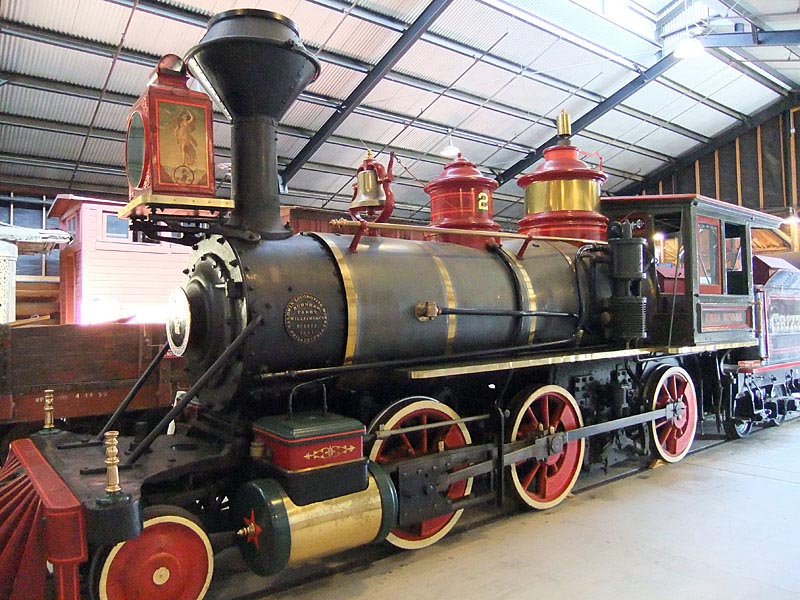 Yesterday, I took an opportunity to attend the Orange Empire Railway Museum's annual Rods & Rails event. I'm a little sun-burned, but not nearly as bad as others.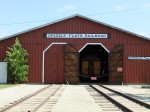 The first place I headed to was the Grizzly Flats Railroad barn. This is where Ward Kimball's train collection is held, and it's one of the nicer buildings on the property. Just inside the entrance, the Chloe & Coach 5 were there to greet visitors. You never know where the engines and cars are since they are taken out every so often. Deeper inside was the Emma Nevada, which looks almost like something from Disneyland.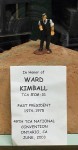 Just outside the barn is the Middleton Museum. It houses the personal collection of Evan Middleton who ran the toy train shop in Knott's Berry Farm in the 1960's. It is best known for the toy train collection, amongst which I found a tiny (literally) tribute to Ward Kimball. Someone found a tiny railroad figurine and painted it to look just like Ward.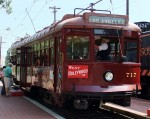 Later in the day, I met up with family. The first thing we did was head over to the loading platform where my two sisters and two nephews rode a Pacific Electric Red Car. According to one of the conductors, the trolley that they rode would be one of several from the museum that is being purchased for use at California Adventure's new trolley line. If you want to ride one of the future DCA Red Cars , visit the museum on a Saturday or Sunday. It will be interesting to see what Disney does to the trolleys to make them presentable to park guests.

Both the reviewer and this website have not received any compensation for writing this post. Both the reviewer and this website have no material connection to the brands, products, or services that have been mentioned. This is being disclosed in accordance with the Federal Trade Commission's 16 CFR, Part 255: "Guides Concerning the Use of Endorsements and Testimonials in Advertising."
---
0 Comments