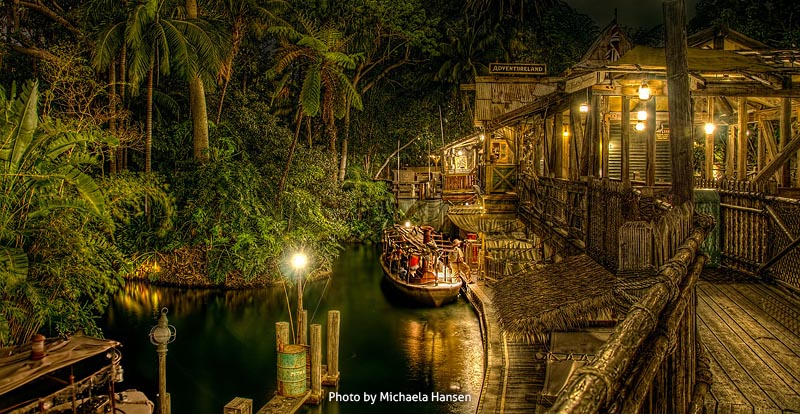 Yesterday, I was introduced to a wonderful little website called Tours Departing Daily (TDD). TDD features photos of the Disneyland Resort in HDR (high dynamic range). And, these photos are drop-dead gorgeous! I fell in love with the New Orleans Square and Adventureland ones, making them my new set of rotating Desktop wallpapers.
HDR photos capture a wider range of light than traditional photos, creating unique and artistic effects. If your digital camera has an HDR mode, I'd love to see what you capture at the Parks.
-CORRECTION-
Having an HDR mode on your camera is not going to cut it. You actually have to take 3 or more photos (at different exposures) and combine/adjust them with an image editing program(s).
Both the reviewer and this website have not received any compensation for writing this post. Both the reviewer and this website have no material connection to the third-party brands, products, or services that have been mentioned. This is being disclosed in accordance with the Federal Trade Commission's 16 CFR, Part 255: "Guides Concerning the Use of Endorsements and Testimonials in Advertising."

---
There is 1 comment.