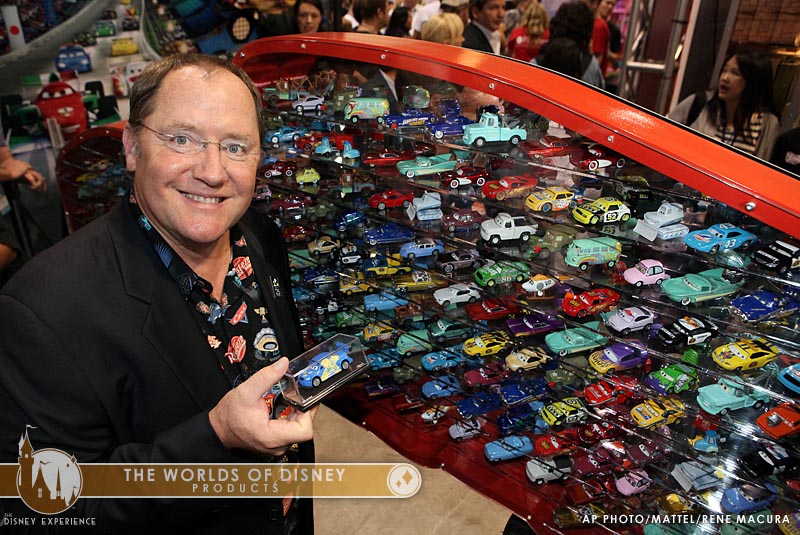 Well, I hope you all enjoyed the D23 weekend. I know I did. I still am, really. There are more YouTube videos to watch, articles to read, and Imagineering concept art to drool over (where's my bucket). The only bit of new news (for me) is the upcoming Fantasy Faire, which will replace the Carnations Plaza Gardens at Disneyland.
I was skeptical of Fantasy Faire at first. I always have concerns about replacing a Disneyland classic. But, then I reviewed some current photos of the area, and I now remember how bland the area is with its lack of theming/atmosphere. I think this will be a great addition, complementing the current castle courtyard. But, it will be interesting to see how well it combines with Fantasyland. That area is pretty much in its own little section, and may feel too cut off from the rest of the land. Perhaps there will be some architectural changes that will fix this.
Last Friday, Mattel announced a new line of die-cast Cars vehicles. The limited-run line will focus more on the supporting characters of the Cars films, and will debut with four vehicles that will be released throughout 2012. Retailing for $3.99, the 1:55 scale vehicles will come in distinctive packaging (different from the current/past line), and will begin with Flash, the Swedish racer. Look for them in select stores beginning Spring, 2012.

Both the reviewer and this website have not received any compensation for writing this post. Both the reviewer and this website have no material connection to the third-party brands, products, or services that have been mentioned. This is being disclosed in accordance with the Federal Trade Commission's 16 CFR, Part 255: "Guides Concerning the Use of Endorsements and Testimonials in Advertising."
---
There are 4 comments.