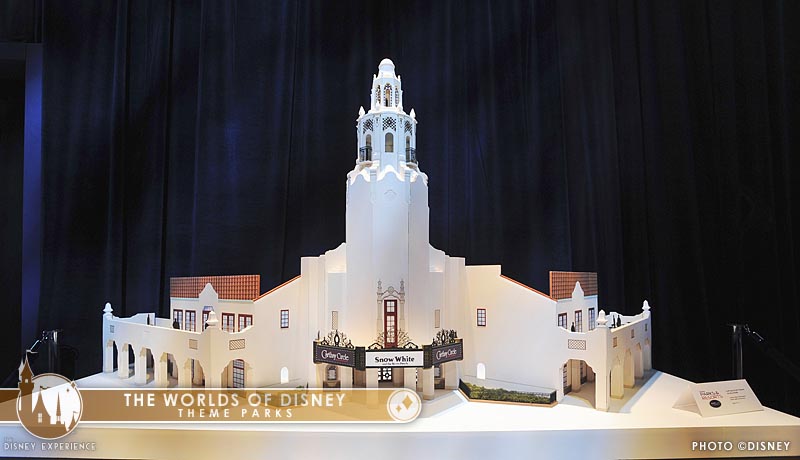 As an artist, the highlight of the D23 event had to be the Buena Vista Street preview panel, hosted by Lisa Girolami, Ray Spencer, and Coulter Winn. It's a very fascinating look at the architecture, color design, and layout of the new area.
Every structure (except the Carthay Circle Theater) will have architectural elements from several sources, but none will be a replica of an actual Los Angeles building. That's quite a different approach than the Hollywood section of the park where you can actually find the real-life equivalents by driving through Los Angeles. But, what really hit home was the level of detail going into the buildings, inside and out.
Much like Disneyland's Main Street, there will be a gross amount of detail to everything, which will add so much to the charm of the area. The tile work and sculptural details are all small masterpieces in their own right.

Here's the whole panel, divided into three videos. It's worth a look, and it will not only give you a sense of how the finished project will look, but what the atmosphere will be like. I think it just may rival Main Street in its charm and detail.
Both the reviewer and this website have not received any compensation for writing this post. Both the reviewer and this website have no material connection to the third-party brands, products, or services that have been mentioned. This is being disclosed in accordance with the Federal Trade Commission's 16 CFR, Part 255: "Guides Concerning the Use of Endorsements and Testimonials in Advertising."
---
There is 1 comment.