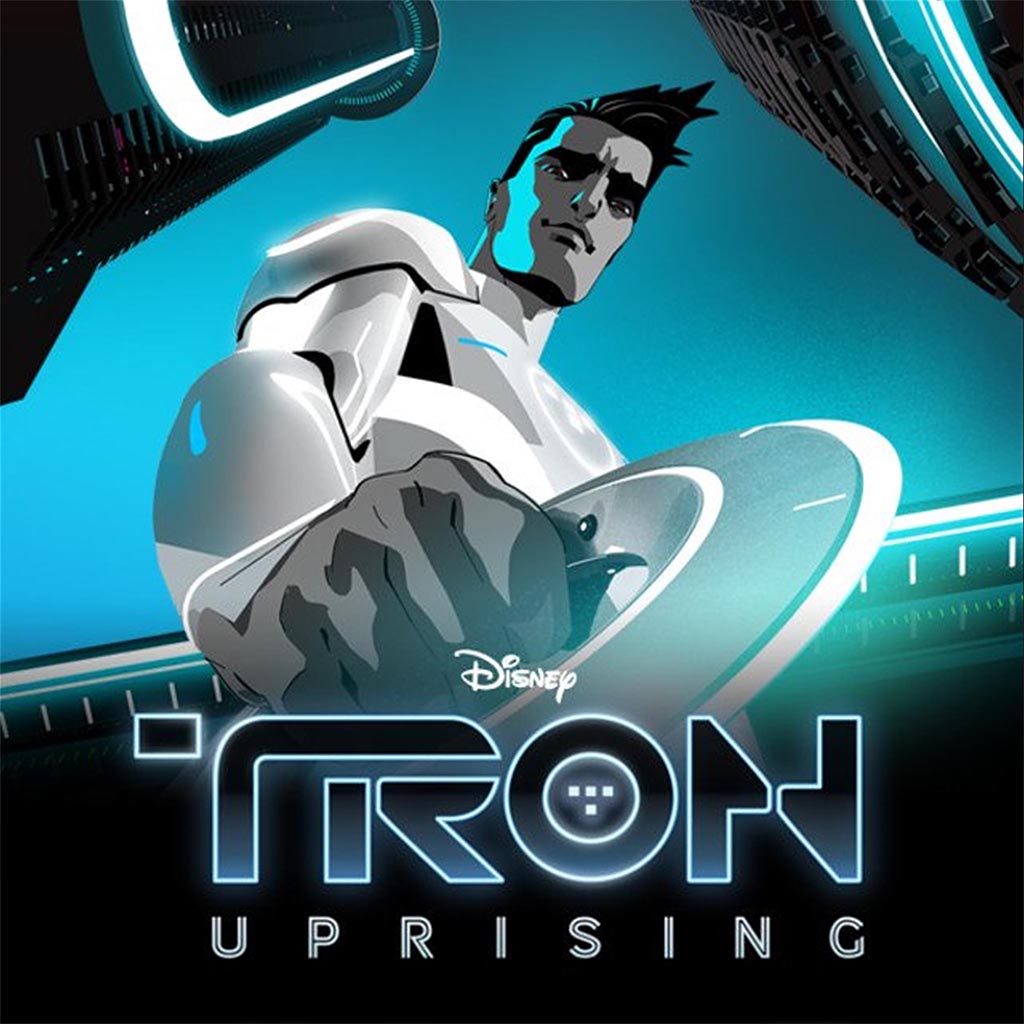 Disney has posted the first episode of "TRON: Uprising" onto YouTube. Immediately, the visual style of the characters remind me of the MTV animated series "Aeon Flux" (which I enjoyed). Everyone has long, thin arms & legs, short torsos, and exaggerated facial features. It's a little funky at first, but the style quickly grows on you.
As a prequel, the story has some interesting details that don't quite match up with "TRON: Legacy," which raises many questions (watch the episode). But, who knows how events will develop the lead into the movie. Then again, is this series canon? Or, is it a stand-alone universe? Either way, it's fun, action-packed, and beautiful. I certainly can not wait to see more!
TRON: Uprising premieres June 6 on Disney XD at 9/8 central. Watch and enjoy!

Both the reviewer and this website have not received any compensation for writing this post. Both the reviewer and this website have no material connection to the third-party brands, products, or services that have been mentioned. This is being disclosed in accordance with the Federal Trade Commission's 16 CFR, Part 255: "Guides Concerning the Use of Endorsements and Testimonials in Advertising."

---
There is 1 comment.