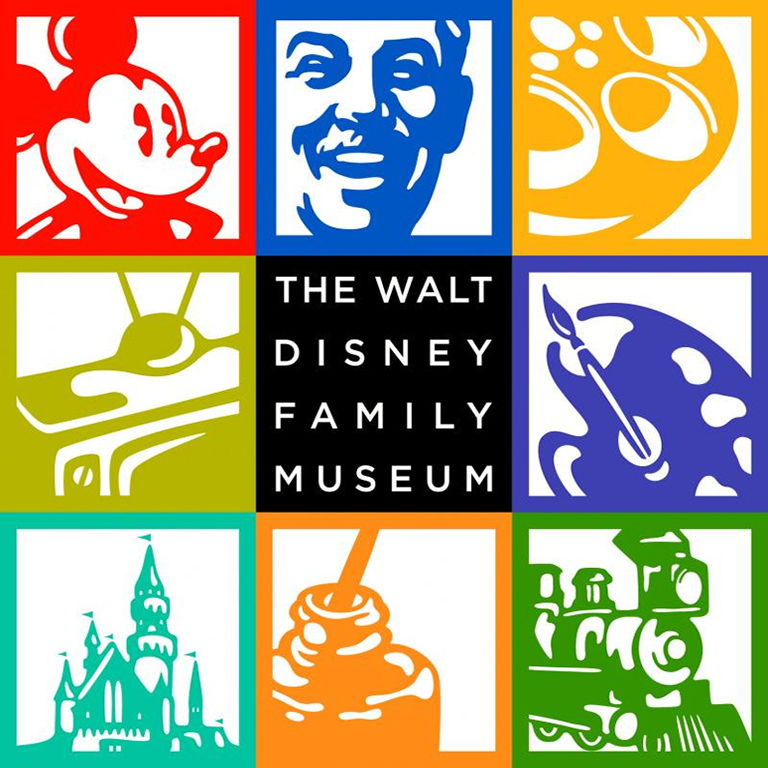 San Francisco, CA – August 13, 2012—Animal lovers rejoice! Our furry friends will be in the spotlight all throughout September at The Walt Disney Family Museum, where we will be screening the classic Disney live-action film Old Yeller daily. Based on Fred Gibson's Newberry Honor-winning book of the same name, Old Yeller tells the moving tale of the mutual devotion between animals and their human companions.
Through the production of Old Yeller, Walt Disney sought to combine the popularity of his nature films as well as that of The Mickey Mouse Club by bringing to life a story that emphasized both animals and children—a story that would go on to capture the heart of audiences across the country. Old Yeller opened to great success in 1957, and was well-received by critics and audiences alike. The extraordinarily positive reception of Old Yeller encouraged Walt to continue his endeavors in the field of live-action. Since then, many more animal films have been made, but this tried and true Disney feature is perhaps the finest of its genre.
SPECIAL EXHIBITIONS
Heinrich Kley: From Fantasy to Fantasia

Through September 16, 2012 | Theater Gallery
Free with Museum admission.
Heinrich Kley: From Fantasy to Fantasia features drawings by Heinrich Kley—Walt Disney's most admired European illustrator—paired with art from Disney's famed animated film Fantasia (1940). The exhibition includes 29 drawings by Kley alongside more than 25 sketches, concept art, and maquettes from the Walt Disney classic film. Also on view are three of Kley's sketchbooks which feature some 50 pages of intricate drawings. The Kley artworks are from Walt Disney's personal collection and are on view for the first time as a collection in the United States.
Between Frames: The Magic Behind Stop Motion Animation
September 27, 2012–April 28, 2013 | Theater Gallery
Free with Museum admission.
This special exhibition explores the evolution of stop motion animation in the United States in special effects, television, and film. Between Frames tells the story of a 100-year-old art form that launched Walt Disney's career in animation. The exhibition features behind-the-scenes photographs, rare armatures and puppets, and original storyboards from cult favorite films and television including King Kong, Gumby, Star Wars, Jurassic Park, Robot Chicken, and The Nightmare Before Christmas and showcases stop motion innovators like Ray Harryhausen, Phil Tippett, Will Vinton, Tim Burton, Henry Selick, and others.
SCREENINGS + DISCUSSIONS
Film of the Month: Old Yeller (1957)
Screens daily at 11am, 1:30 and 4pm (except Tuesdays, September 22,  29 and 30. No 4pm screening on September 15) | Theater
Free with Museum admission | Without Museum admission: General: $7;  Child: $5
Golden Gate Bridge 75th Anniversary
The Bridge on the Big Screen: Movies Starring the Golden Gate Bridge
Monsters vs. Aliens
Saturday, September 15 | 6pm | Theater
Free on a first-come, first-served basis, tickets available at 10am
Jim Van Buskirk, author of Celluloid San Francisco, will introduce the film with a presentation titled, On Location:  the Golden Gate Bridge on the Silver Screen.  Offered in celebration of the 75th anniversary of the Bay Area's beloved icon, this program features hilariously horrifying film depictions of the Bridge.  After the presentation we will be screening Monsters vs. Aliens.
Old Yeller conversation with Ron Miller and actor Kevin Corcoran, moderated by Don Peri
Saturday, September 22 at 3pm | Theater
General: $12 adult, $9 youth | Members: $10 adult; $7 youth
Old Yeller, one of Walt Disney's most memorable and poignant films, will be the focus of a discussion featuring Kevin Corcoran, who played the part of Arliss in the movie, and former Disney CEO Ron Miller, who served as second assistant on the film. Disney historian Don Peri will moderate the discussion as the speakers share their stories and memories about the making of this 1957 Disney favorite.
Disney Films with Dogs: Weekend Long Marathon Screening
Saturday, September 29 and Sunday, September 30
All Day | Theater | Free with Museum admission
Saturday: 101 Dalmatians, The Shaggy Dog, GreyFriars Bobby: The True Story of a Dog
Sunday: Lady and the Tramp, The Incredible Journey
SPECIAL PROGRAMMING
Animate Your Night: Where It's AT-AT™!
Friday, September 28 | 7–10pm | Museum-wide
Members: $5 | General: $10
Join us as we celebrate the opening of our new special exhibition Between Frames: The Magic Behind Stop Motion Animation, which reveals the magic behind movie creatures such as King Kong, the Jurassic Park Velociraptors, and the revered Star Wars AT-AT!
San Francisco SPCA and The Walt Disney Family Museum Adopt-a-Thon
Saturday, September 29 | 12–3pm | Main Parade Ground in the Presidio | Free
The WDFM has gone to the dogs during the month of September and is hosting its first Doggie Adopt-a-Thon in partnership with the SFSPCA and other local rescue groups. Join in the fun on the front lawn as we participate in animal education and help our furry, four-legged friends find new homes.
Look Closer: The Family Saddles
Friday, September 28, Saturday, September 29 and Sunday, September 30
11am, 1 and 3pm | Gallery 8 | Free with Museum admission
Join us for a brief gallery talk to learn more about the Disney family's riding saddles.
CLASSES + ACTIVITIES
Open Studio
Saturday, September 1 and Sunday, September 2
1–3pm (drop-in activity) | Learning Center Art Studio | Free with Museum admission
Come experience, explore, and experiment with us in Open Studio. Every first weekend of the month we will be experimenting with different art forms such as performance, fine art, and design.
Both the reviewer and this website have not received any compensation for writing this post. Both the reviewer and this website have no material connection to the third-party brands, products, or services that have been mentioned. This is being disclosed in accordance with the Federal Trade Commission's 16 CFR, Part 255: "Guides Concerning the Use of Endorsements and Testimonials in Advertising."
Disney Discoveries
Saturday, September 8 and Sunday, September 9
1–3pm | Learning Center | Free with Museum admission
In the spirit of classic Disney westerns, join us to make your very own dreamcatcher! This Native American craft is intended to ensnare nightmares and let good dreams through.
---
0 Comments