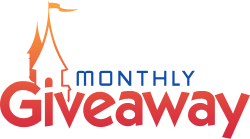 Insert snazzy logo!
Beginning October 1, we will be making a change to the monthly giveaways. Giveaway entries will be limited to a maximum of 10 per person no matter how much you donate throughout the month.
Normally, every dollar donated is a separate entry ($1 = 1 entry, $20 = 20 entries, $100 = 100 entries, and so on). The problem with this is that in theory, a person could "buy" the giveaway, which would be unfair to everyone else. Yes, there is always a chance that the "little man" could still win (winners are chosen using a random number generator), but their chances are far less.
Another change is also being made. Winner(s) of the previous giveaway will not be eligible for the current giveaway. We don't want to make it seem like we're playing favorites, even though winners are picked at random. And, we want other guests to have a crack at the prizes.

---
0 Comments