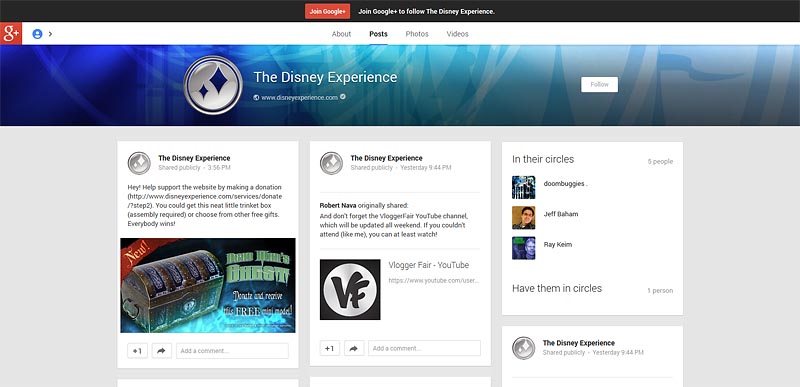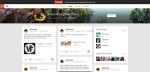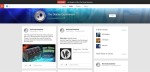 To avoid any confusion, there are now two Google+ profiles. The profile that I was using before was designed for individuals. Yesterday, I discovered what are called Google+ Pages, which are basically the same thing, but designed for brand entities.
The old Google+ profile is now Robert Nava's (a.k.a. Trader Sam) profile. It will be used for friends, family, and the occasional Disney blurb. Of course, those Disney blurbs will also be posted into the new official Google+ page for the Disney Experience. All relevant posts have been re-posted onto the new page and deleted from the old one.
If you were following Trader Sam before, you may want to head on over to the new page and add the Disney Experience to your circles. It's okay if you decide to remove Trader Sam from your circles; you won't miss any Disney posts.
Both the reviewer and this website have not received any compensation for writing this post. Both the reviewer and this website have no material connection to the third-party brands, products, or services that have been mentioned. This is being disclosed in accordance with the Federal Trade Commission's 16 CFR, Part 255: "Guides Concerning the Use of Endorsements and Testimonials in Advertising."

---
0 Comments