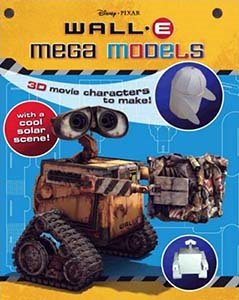 Another Wall•E model has popped up, this time it's an official model direct from Disney. The actual model is far simpler than the one pictured, so it is misleading. Maybe Disney has a better version hiding someplace.
Although this model was only sent to Disney Visa card holders, it has popped up all over the Internet. I guess Wall•E is becoming a pretty popular character.
There's also a book full of robot models, but without any images of the pages, I'm a little dubious. The book cover only shows blank models (and Wall•E's head is too small!).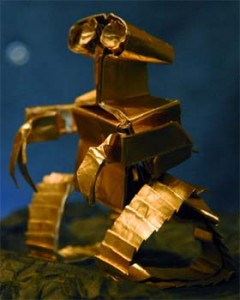 Or, if you prefer, you can try your hand at an origami version.

---
0 Comments