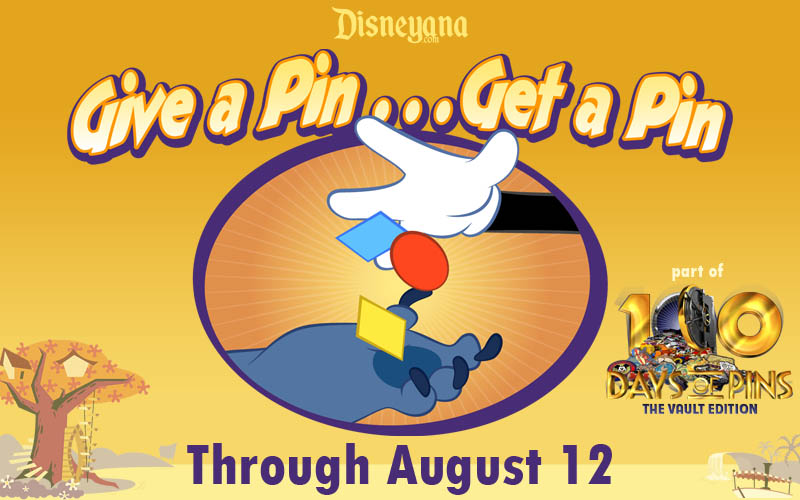 Our friends over at Disneyana.com are continuing their 100 Days of Pins promotion (ends August 12). As a special treat, both you and a friend can get free pins! Here's how . . .
Anyone with a Disneyana.com account who has made at least 1 prior purchase can refer a friend or family member. When they make any purchase and mention your name in the Payment Details section (see image for example), they will get 1 random FREE pin. And, as a bonus for referring that person, you will receive 1 random FREE pin (limit 10 referrals/pins) with your next pin purchase. You GIVE a pin . . . you GET a pin. Easy!
But, maybe you don't know anyone with a Disneyana.com account. Worry not, friends! Just make a purchase, tell them that the Disney Experience sent you, and you will get your free pin. And, because we are not getting any pins—or any other form of compensation—we can refer as many people as we like.
Please visit the Give a Pin . . . Get a Pin page for details, and contact Disneyana.com for any inquiries.
This is a "sponsored post." The company who sponsored it compensated either the reviewer or this website via a cash payment, gift, or something else of value to write it. I am disclosing this in accordance with the Federal Trade Commission's 16 CFR, Part 255: "Guides Concerning the Use of Endorsements and Testimonials in Advertising."

---
0 Comments