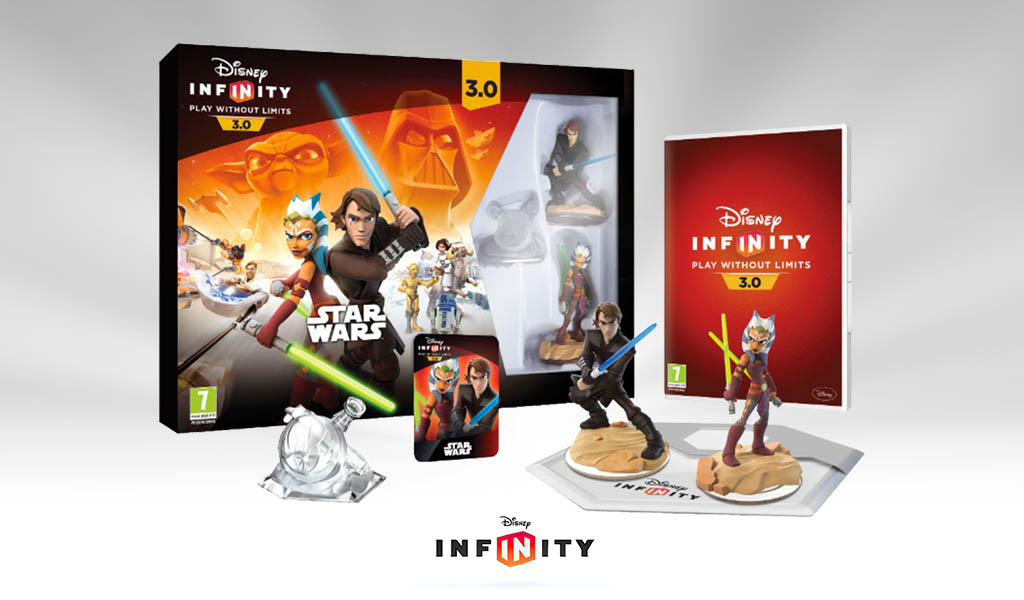 Disney Infinity edition 3.0 is coming out this fall, and we couldn't be more excited! The new version of the game will focus strongly on the recently acquired Star Wars universe with many figures and three, count them, THREE Star Wars play sets.
The starter pack, this year, will feature a lower retail price of $64.99. The two figures that come with it (Anakin Skywalker and Ahsoka Tano) are about a $30 value alone. But, the starter pack also includes the new game disc, game base, and a Star Wars play set ("Twilight of the Republic"). That's a deal even if you already have a game base . . . and, it's always good to have a backup.
Without a play set of their own, the Star Wars: Rebels figures include Ezra Bridger, Kanan Jarrus, Sabine Wren, and Zeb Orrelios.
The "Twilight of the Republic" play set (included with the starter pack, and sold in a play set pack) is set in the Clone Wars cartoon/era. The figures that come in this line include Anakin Skywalker, Ahsoka Tano, Yoda, Obi-Wan Kenobi, and Darth Maul. Anakin Skywalker and Ahsoka Tano are sold with the play set.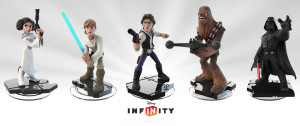 The "Rise Against the Empire" play set spans the Star Wars classic trilogy (episodes 4-6), highlighting key moments in the stories. The figures that come in this line include Luke Skywalker, Princess Leia, Han Solo, Chewbacca, and Darth Vader. A Boba Fett figure has also been seen, though it may not debut with the other figures (or even as a physical figure). Time will tell. Luke Skywalker and Princess Leia are sold with the play set.
The third mystery play set will be based upon the upcoming film, Star Wars VII: The Force Awakens. The play set and figures are expected to debut this winter. And, to expand the intergalactic fun even further, all of the Star Wars figures can be played with any of the Star Wars play sets.
Despite the heavy Star Wars influences, the regular Disney/Pixar/Marvel characters have not been left out. Mickey, Minnie, Mulan, and other characters will join the family. Disney/Pixar's Inside Out will get a play set of its very own as will Marvel.
And, by popular demand, TRON: Legacy figures Sam and Quorra will be available as physical characters. In the last edition, they were offered exclusively as digital downloads, which made a lot of people unhappy.
The way power discs are sold in stores is being changed. Gone are the days of wasting money on blind packs. Now, power discs are being sold in themed packs of 4 for $9.99, and their contents will be clearly marked.
Overall, it's an exciting time for Star Wars and Disney Infinity fans alike. If anything, the Star Wars games and figures will get more adults to play. We certainly can't wait!
Both the reviewer and this website have not received any compensation for writing this post. Both the reviewer and this website have no material connection to the third-party brands, products, or services that have been mentioned. This is being disclosed in accordance with the Federal Trade Commission's 16 CFR, Part 255: "Guides Concerning the Use of Endorsements and Testimonials in Advertising."
---
0 Comments