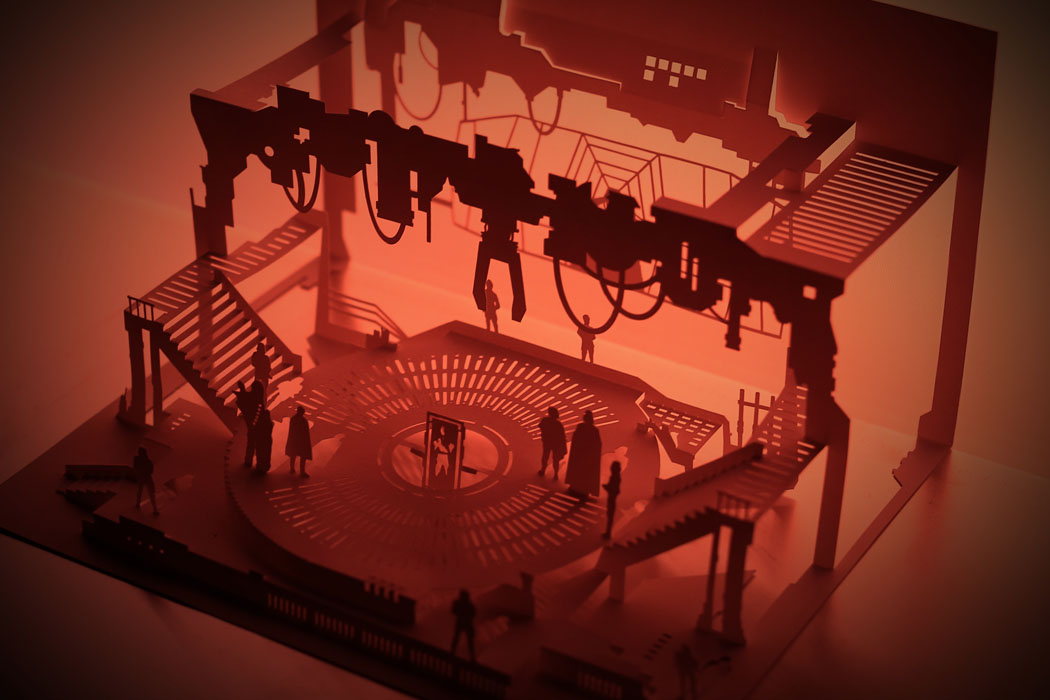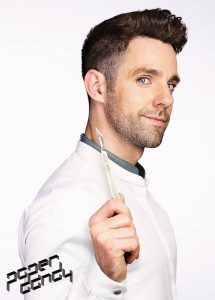 In 2012, Marc Hagan-Guirey left his job to explore a personal project that became an art exhibition called Horrorgami. Today, he is working on a new exhibition, Cut Scene, which was fully-funded on Kickstarter within 16 days. Cut Scene represents Marc's most detailed work to date, learning and improving from his previous work in Horrorgami.
Marc is a Kirigami artist. Kirigami is a form of origami that includes paper cutting. At first glance, his works look like simple pop-up cards. But, closer inspection reveals the careful planning and intricate cutting required to breathe life into these small, static sculptures. Each work is created from a single sheet of size A4 paper with no other parts or pieces are glued or attached. They are all cut, creased, and folded as they are presented.
Where Horrorgami was inspired by scenes from horror movies, Cut Scene depicts scenes from the Star Wars films. But, because he doesn't have a license from Disney or LucasFilms, he had to raise the money on Kickstarter to fully fund his new exhibition, which is scheduled to open sometime in late summer. He also will not be selling editions from the exhibition, and will not create a book as he did with his Horrorgami exhibit.
Cut Scene is purely a labor of love, and Marc has no intention of making any profit from his Star Wars sculptures.

You can view more of the London-based artist's work on his website, Paper Dandy. You can also purchase his Horrorgami book from Amazon.
Both the reviewer and this website have not received any compensation for writing this post. Both the reviewer and this website have no material connection to the brands, products, or services that have been mentioned. Some of the links in the post above are "affiliate links." This means if you click on the link and purchase the item, we will receive an affiliate commission. This is being disclosed in accordance with the Federal Trade Commission's 16 CFR, Part 255: "Guides Concerning the Use of Endorsements and Testimonials in Advertising."
---
0 Comments