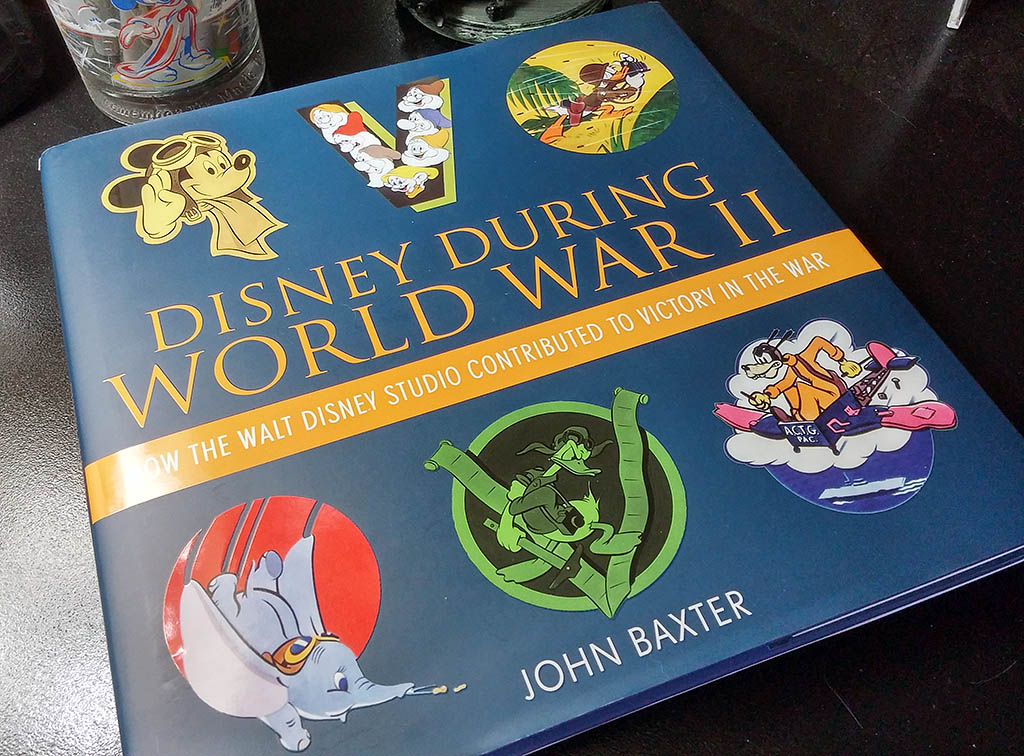 "Disney During World War II," by John Baxter, reveals both Walt Disney's and his studio's patriotism and contributions during the second world war. Brought back into the public light are the many projects, hardships, and successes of the Walt Disney Studios that developed during that era of American . . . nay, world history.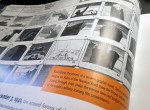 Less than 10% of the Walt Disney Studio's income didn't come from war-related projects during the years of the United States' involvement with the Second World War. The studio created many training films for the military (U.S. and Canada), educational propaganda films for the public, and Disney shorts. Since most of the films were never seen by the public, or never redistributed for later generations, the films are detailed scene-by-scene, and are accompanied by explanations of their origin, purpose, and public impact.
Some of the films were completed in record-breaking speed by recycling old animation and doing rough line work . . . despite Walt's objection to such substandard work.
At one point, Walt Disney was labeled by the public as a wartime profiteer. However, that was far from the case. Projects were completed at cost, which provided enough money to pay employees, pay for new materials, and to generally keep the studio lights on. Many projects actually went over-budget, which Walt never charged the clients. Instead, they extra costs came right from the studio's pocket.

In rare cases, the studio would actually make a profit. But, the extra revenue would either be used to cover the lost revenue of a future project, or refunded to the client. At no point did Walt or the studio make any money from war-related projects.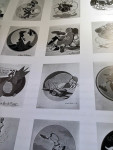 The studio artists also provided free-of-charge insignias to Allied military units upon written request. The insignias usually featured Disney characters, even the lesser-known ones. This service continued after the war and into the 1970s.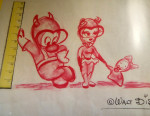 "Disney During World War II" reintroduces new generations to a period of unknown Disney history. There is even a whole chapter on a gremlins project that never came to fruition due to too many complications. In essence, the Walt Disney Studio wanted to portray destructive gremlin creatures as misunderstood heroes. That's hard to do when their purpose is to sabotage military machinery.
One can only hope that the films are retrieved from the Disney archives for the public to enjoy and review in their proper context. Perhaps a restored Blu-Ray set?
Both the reviewer and this website have not received any compensation for writing this post. Both the reviewer and this website have no material connection to the brands, products, or services that have been mentioned. Some of the links in the post above are "affiliate links." This means if you click on the link and purchase the item, we will receive an affiliate commission. This is being disclosed in accordance with the Federal Trade Commission's 16 CFR, Part 255: "Guides Concerning the Use of Endorsements and Testimonials in Advertising."
---
0 Comments