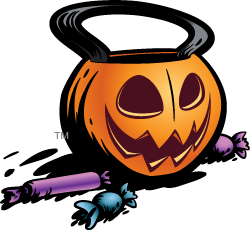 It's time. For the next two months, the Disney Experience dons its Halloween costume and becomes the Haunted Experience! We're decked out in our spookiest attire, and will be celebrating all things spooky, creepy, and villainous.
And, of course, we will be giving out our annual Halloween treat. Although we won't be participating in the Doorless Chambers event (R.I.P.), we will still celebrate the holiday for a full week, October 25-31. We even added a permanent link to the trick-or-treat page in the navigation menu, above.
Now, let's kick off the Halloween season with an awesome paper model by Tektonten. It's the slave in the magic mirror from "Snow White and the Severn Dwarfs." Build him, and hang him on the wall or wear him as a mask.
When we return to our normal state on November 1, we may have an additional surprise up our sleeve.

---
0 Comments