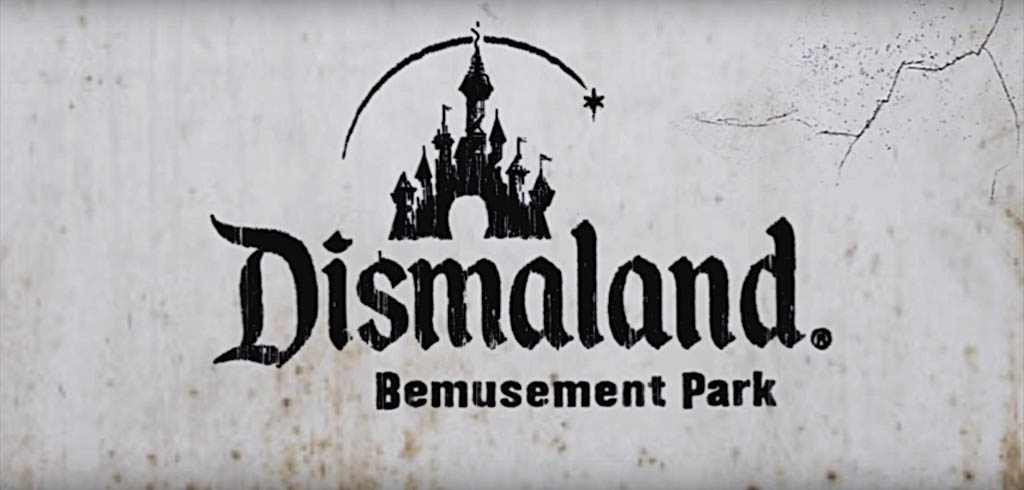 Have you seen this? If you haven't you must have been living under a rock, because it's been everywhere both in the news and on social media. It truly is a "family theme park unsuitable for children."
Dismaland is an art exhibit concocted by artist Banksy , and is a dismal representation of Disneyland . . . on purpose. Even the staff members go out of their way to be rude to you. Think of the whole experience as Disneyland's evil twin. But, it's not all aimed at Disneyland; other theme parks are portrayed, too. For example, Sea World is represented by a killer whale jumping out of its too-small tank (a toilet). The place is truly bizarre.
There are plenty of pictures and videos online, so I encourage you to check them out. Just be aware that they are not intended for young eyes.
Dismaland is currently running for five weeks in Somerset, England, and features about 60 different artists. The exhibit ends September 27, 2015.

Both the reviewer and this website have not received any compensation for writing this post. Both the reviewer and this website have no material connection to the third-party brands, products, or services that have been mentioned. This is being disclosed in accordance with the Federal Trade Commission's 16 CFR, Part 255: "Guides Concerning the Use of Endorsements and Testimonials in Advertising."
---
There is 1 comment.