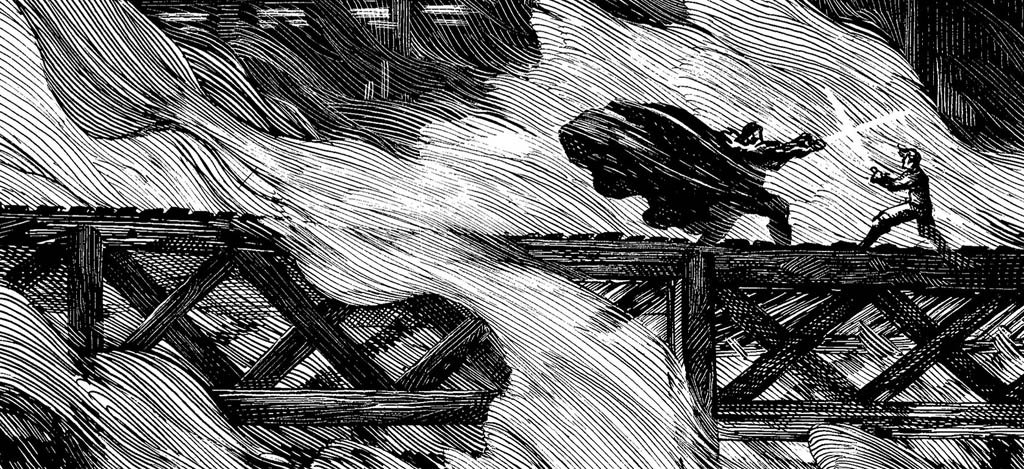 With the brand-new Star Wars film coming in December, more and more Star Wars products are going to flood the market . . . and quite possibly your home. And, with product designers understanding what modern geeks like/want—because they are geeks themselves—products are unique and beautiful. We no longer have to accept the standard fare. With that in mind, here are some Star Wars books that would make great gifts for the geek in your life (or yourself).
This first set humorously adds some sophistication by retelling the stories of the first six films in the style of Shakespeare: "The Phantom of Menace," "The Clone Army Attacketh," "Tragedy of the Sith's Revenge," "Star Wars," "The Empire Striketh Back," and "The Jedi Doth Return." The illustrations are all so wonderful, done as etchings and sporting characters in era clothing.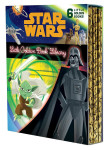 Who didn't grow up with Little Golden Books? For many of us, we grew up reading these as part of our personal library. The stories were fun, the text was easy to read, and the artwork was classic. Now, you can pass on the tradition to your little geeks-in-training. Get them onto the right foot with the "Star Wars Little Golden Book Library," featuring the stories of the first six Star Wars films.

"The Art of Star Wars Comics" and "Star Wars Frames" are both collections of postcards. While not books, they're often sold as such in stores. "The Art of Star Wars Comics" sports 100 postcards, each featuring a Star Wars comic book cover. "Star Wars Frames" (released November 10, 2015) is another collection of 100 postcards, but these feature characters and scenes from the first six films. The custom box also functions as a frame for displaying any card of your choosing.

A few of these books have not been released yet (as of this posting), but you can pre-order them on Amazon. Amazon has a pre-order price guarantee on items that are sold directly from them (third-party sellers don't qualify). If the price drops between the time that you order, and the time that the item is released, you pay the lowest price.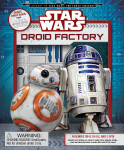 For you papercrafters out there, "Star Wars Droid Factory" (released November 3, 2015) may be right up your alley. The book gives facts about all types of droids in the Star Wars universe, and you can build mini versions of BB-8, R2-D2, and C-3PO.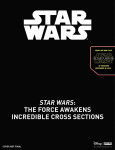 And, for you tech geeks, try "Star Wars: The Force Awakens Incredible Cross Sections" (released December 18, 2015) for cross sections from the upcoming film.

Some of the links in the post above are "affiliate links." This means if you click on the link and purchase the item, we will receive an affiliate commission. This is being disclosed in accordance with the Federal Trade Commission's 16 CFR, Part 255: "Guides Concerning the Use of Endorsements and Testimonials in Advertising."
---
0 Comments