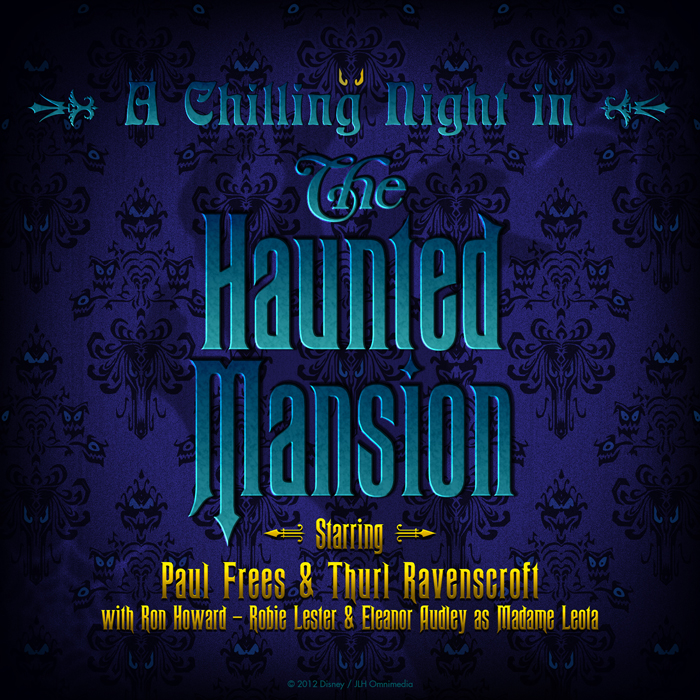 Joshua Harris over at Epcot Legacy has a Haunted Mansion album that you'll just DIE for. "A Chilling Night in the Haunted Mansion" only has two tracks, but they're pretty fun to listen to . . . alone . . . in the dark.
The first track is a recreation of the classic story of Mike and Karen's trip through the Haunted Mansion ("The Story and Song of the Haunted Mansion"). This time, though, the voice of the Ghost Host is replaced with the much-loved Paul Frees.
The second track is an original musical and atmospheric journey through the manse that is appropriately thirteen minutes and thirteen seconds long. Play it on a loop for great atmospheric effects!
Both the reviewer and this website have not received any compensation for writing this post. Both the reviewer and this website have no material connection to the third-party brands, products, or services that have been mentioned. This is being disclosed in accordance with the Federal Trade Commission's 16 CFR, Part 255: "Guides Concerning the Use of Endorsements and Testimonials in Advertising."

---
0 Comments