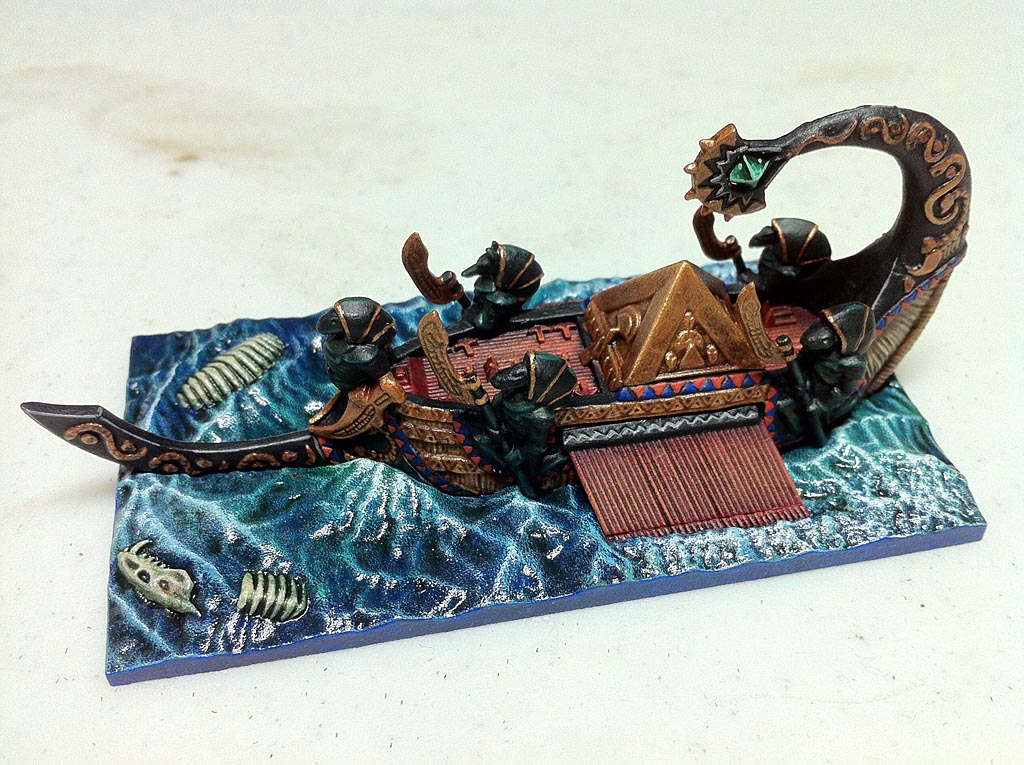 Read: Part 1 | Part 2 | Part 3
I had been designing paper models for others for so many years. Now, I wanted to start working on models strictly for my own pleasure and relaxation; I wanted a hobby to call my own. I didn't want to design anything; I wanted to be the end user for a change and just enjoy the assembly process. I also wanted to get away from paper. I work with paper; I want to play with a different material.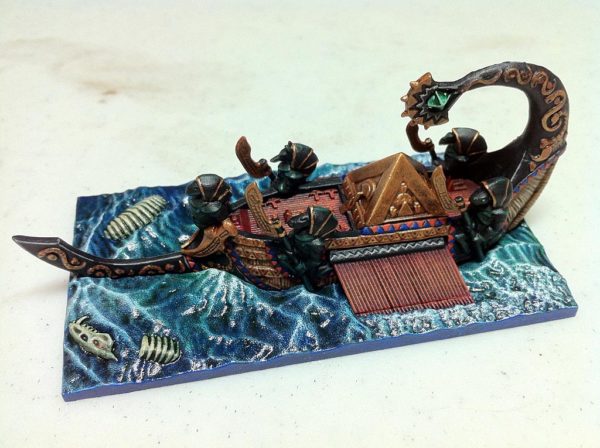 In 2011, I bought a naval combat game called Dreadfleet, created by Games Workshop. It contained a ton of highly detailed miniatures that I wanted to paint, and it cost a pretty penny at the time. I had never painted miniatures before, but I was sure that I could do it and do it well. Then, I could sell the whole game on eBay for ten times what I paid for it.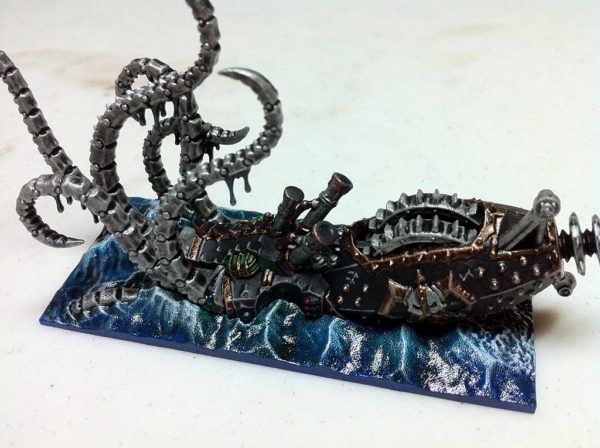 Six years later, I'm still painting the miniatures. The game is out-of-print, and fully painted sets don't sell as well any more. My nephews have shown interest in the game, so maybe I'll crack open the instructions and give it a whirl when I'm finished.
I impressed myself with how nice the Dreadfleet miniatures came out. So much, in fact, that I started painting figures and pieces for other board games like The Adventurers: The Temple of Chac. The pieces were all a flat gray, and screamed to be painted. Adding color really enhanced the game play, and players always fight over the figures. It just goes to show what a little paint can do.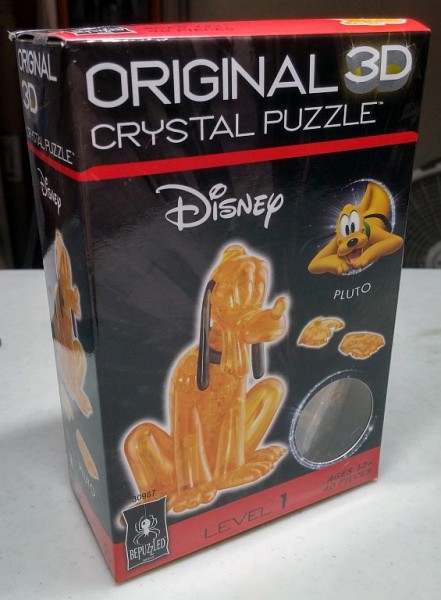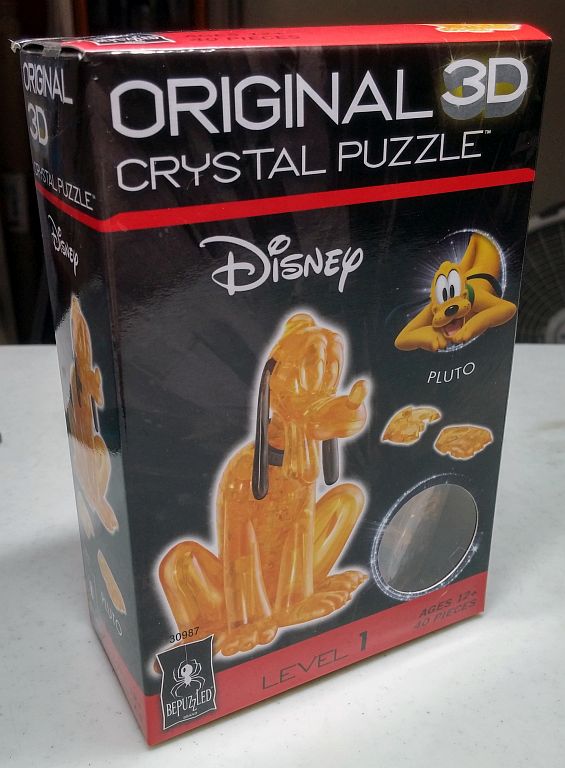 Last year, I found a gem of a kit in the form of a crystal puzzle, which I reviewed in another post. It was a nice break from all of the painting; I only had to assemble it. It was surprisingly fun and complex.
I also explored other kits, like LEGO. I always liked LEGO bricks, but the kits are so expensive, and rightly so. LEGO knows the value of creativity.
Read: Part 1 | Part 2 | Part 3
Both the post author and this website have not received any compensation for writing this post. Both the post author and this website have no material connection to the third-party brands, products, or services that have been mentioned. Some of the links in the post above are "affiliate links." This means if you click on the link and purchase the item, we will receive an affiliate commission. This is being disclosed in accordance with the Federal Trade Commission's 16 CFR, Part 255: "Guides Concerning the Use of Endorsements and Testimonials in Advertising."
---
0 Comments