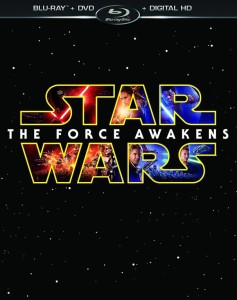 It's time for Star Wars! "Star Wars: The Force Awakens" will be released in stores on Tuesday, April 5. To celebrate, four lucky winners will receive a Blu-ray/DVD/Digital HD combo pack of the movie!
To enter, simply make a donation during the month of April. Winners will be announced (check this post's comments) on Star Wars Day (May 4th) during our annual Star Wars Week celebration.
All $1 donations are automatically entered to win, and each dollar counts as an entry. So, the more you donate, the better chance you have of winning (limit 10 entries per person). All donations must be received by April 30 (Pacific Time), 2015. The winners will be selected at random. Limited to U.S. residents only. Check the comments in this post to identify the winner.