Robert Nava
A Disney Experience Contributing Artist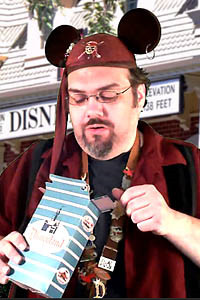 Location:
Southern California
Personal Motto or Quote:
"Work smarter, not harder." --Scrooge McDuck
About the Artist:
Robert Nava (a.k.a. Trader Sam) is a California-based independent artist who specializes in papercraft design and digital art for the Web. He is also the owner/webmaster of the Disney Experience.
Works include designs for Disney, Tor.com (Macmillan Publishing), Electric Motorcars Corporation, Banning Police Department, and the Maritime Museum of San Diego.
For contact information, portfolio, and resume, visit Robert's website, Nava Designs.