Rebecca P. Chestney
A Disney Experience Contributing Artist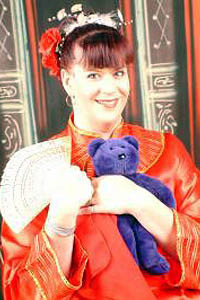 Location:
Northeast Ohio
Personal Motto or Quote:
"A waking lithium flower just about to bloom."
About the Artist:
"I've always had a talent for art. Not only for drawing things of the flat page, but also for finding ways to bring them into 3 dimensions. I like to make the things that nobody has done before, and my hobby of model railroading gives me a perfect outlet for that skill. I also collect toys and trains, study history, and in my spare time I like to explore nuclear physics."
You can view photos of Becky's work on Photobucket.