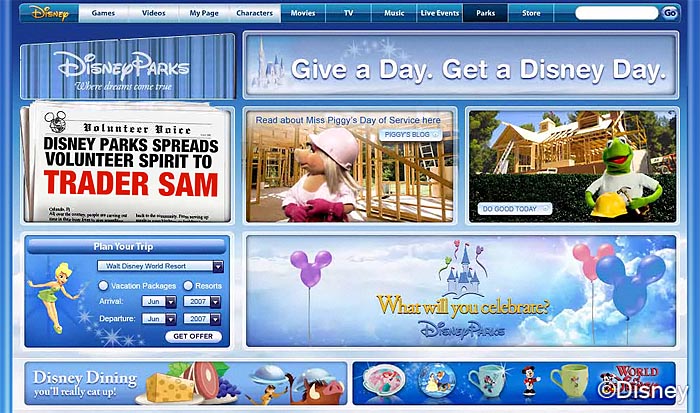 Get a custom Muppets experience! Enter your name, and watch as the characters create havoc that completely destroys a website in true Muppet fashion. If you have a common name, both Miss Piggy and Kermit will say it.
After the website is in shambles, you'll be re-directed to Web page where you can email friends a link to their own customized experience. But, don't do anything yet . . . there's more! Hit your browser's back button to revisit the broken website, and you'll get a new video with Sam the Eagle. When finished, you'll be forwarded to the email page. Hit the back button again for one last video, starring Gonzo.
Both the post author and this website have not received any compensation for writing this post. Both the post author and this website have no material connection to the third-party brands, products, or services that have been mentioned. This is being disclosed in accordance with the Federal Trade Commission's 16 CFR, Part 255: "Guides Concerning the Use of Endorsements and Testimonials in Advertising."
---
There are 2 comments.