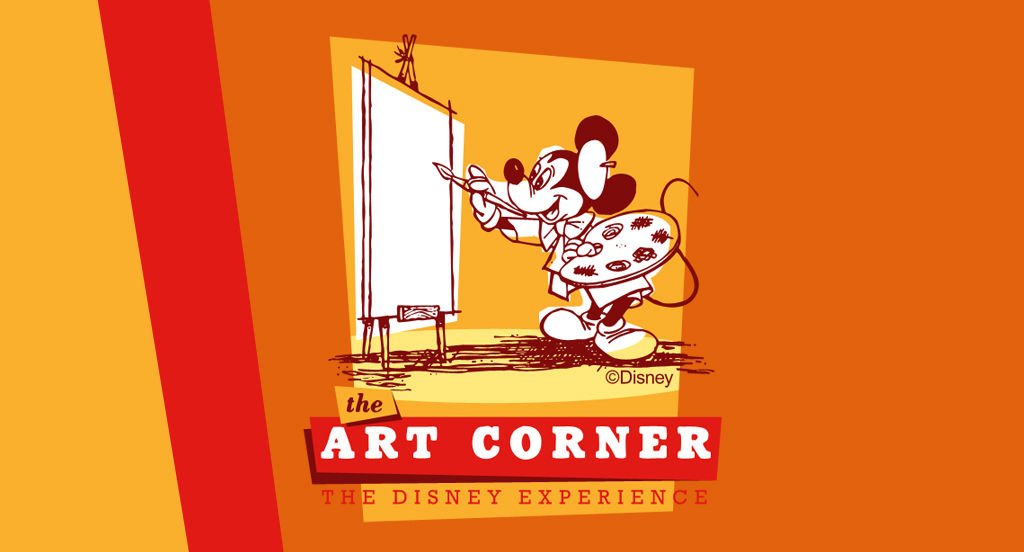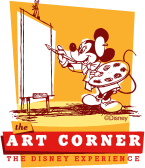 It's time for yet another addition to the Art Corner.
One of my special times is when Disneyland was celebrating its 50th anniversary. Of course, the Disney Experience had to celebrate it, too!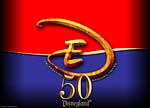 Borrowing the celebration's theme colors; blue, red, and yellow (a basic artist's color scheme); a theme was put together that, I think, captured the fun and energy of the celebration.

Coincidentally, the website's 50th edition (yes, we had editions back then) coincided with Disneyland's 50th anniversary. What luck!
A main part of the Disneyland celebration was the focus on "family." I asked for guests to send in photos of themselves at the park, and they were incorporated into a special Flash intro. Well, six years later, you can watch that intro again!
Turn up your speakers, and get ready to boogie to an edited portion of music from the Parade of Dreams. My favorite part is the opening scene with the single bit of pixie dust. Enjoy.
—JUST FOUND!—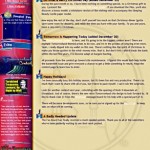 While digging through the archives for future Art Corner posts, I came across a couple more images to include with this post.
There were actually two site designs celebrating Disneyland's 50th. The first was inspired more from the anniversary castle logo, which was mainly gold with blue accents.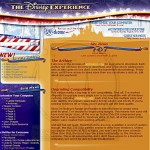 The second design, extended beyond the life of the anniversary celebration, losing the Disneyland tribute images, but still sporting the color scheme and much of the graphics. In the winter, it even got spruced up with some frosty holiday theming.
---
0 Comments