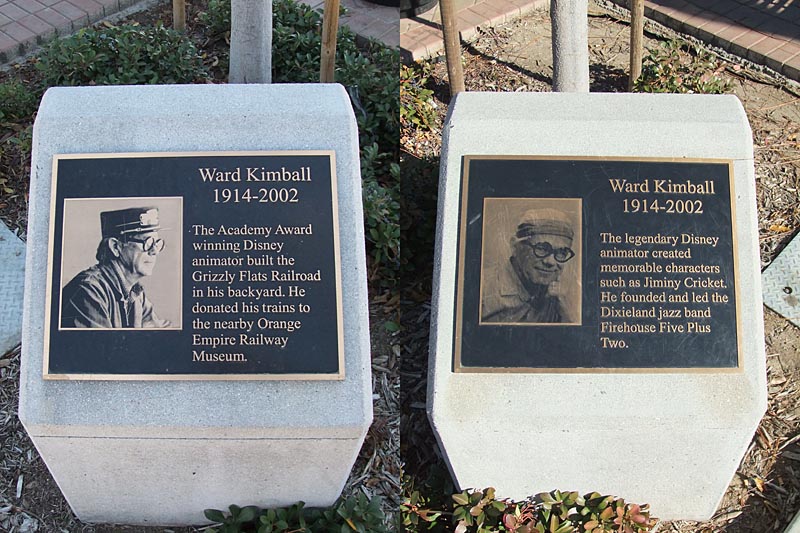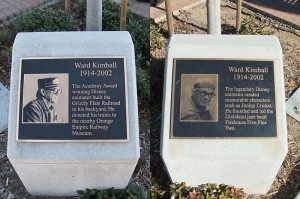 The other day, after I got my hair cut, I noticed a small image in the distance out of the corner of my eye. It was a lucky catch. I swore that I saw a solid, white silhouette of Jiminy Cricket above the name 'Perris.' I tried to get a good look from where I was, but I couldn't quite focus on it enough to be absolutely certain. The odd part was that the sign is at my home town's (Perris) new bus/Metrolink station (the Metrolink part is still not complete). I knew that Ward Kimball had donated his train collection to the Orange Empire Railway Museum (yup, that's in Perris, too!) years ago, but I didn't think that there were any other connections to him.
Last night, I did a little bit of Internet sleuthing, and low-and-behold the transportation hub is dedicated to dear Ward! So, I went out this afternoon to take pictures. The "sign" that I saw is one of three small banners that feature the same Jiminy Cricket silhouette that is on the lamp of Disneyland's Ward Kimball locomotive (engine #5). There are also two small plaques, and each covered station features two panels with a photo of Ward and some of the Disney characters that he animated.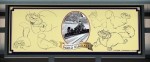 This certainly was an unexpected surprise. To think that there is a little more Disney magic in my home town than what I knew. Check out all of the photos on Flickr.
Both the reviewer and this website have not received any compensation for writing this post. Both the reviewer and this website have no material connection to the third-party brands, products, or services that have been mentioned. This is being disclosed in accordance with the Federal Trade Commission's 16 CFR, Part 255: "Guides Concerning the Use of Endorsements and Testimonials in Advertising."

---
0 Comments