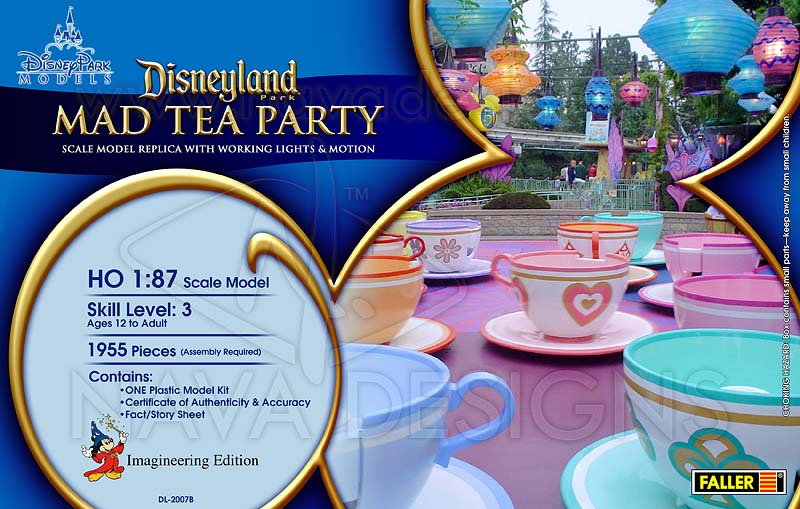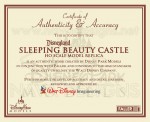 Back in 2007, I worked on some mock-up package designs to help pitch an idea to the Disney Parks. I did have to use photos found online, but since I do not remember where I got them, I cannot credit anyone.
Imagine putting together your very own HO scale plastic model of the Mad Tea Party attraction or Sleeping Beauty Castle, complete with surrounding foliage. Sounds pretty sweet, huh? Granted, not everyone enjoys or even has the patience to assemble and paint a plastic model. But, boy, wouldn't it be neat to start building your own Disneyland or Magic Kingdom right at home? And, that's only one version of the model kits.
Aside from the basic kit, there would be an Imagineering edition that included lights, motorized movement, and/or sound. Have I piqued your interest yet? So, now you have a Mad Tea Party that spins and lights up! There would even be a certificate of authentication (signed by Tony Baxter?) certifying that details are accurate and conform to Disney standards.

Production of the models would have been handled by Faller, a German company that has been producing high-quality scale models (yes, even with lights, sound, and animation) for decades. They even have a car system where motorized vehicles follow underground wires. Imagine having Main Street vehicles driving themselves around!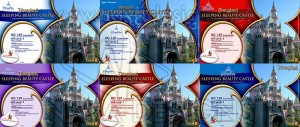 Sadly, the deal never went through for whatever reason. Maybe the economy? These wouldn't have been cheap kits.
Both the reviewer and this website have not received any compensation for writing this post. Both the reviewer and this website have no material connection to the third-party brands, products, or services that have been mentioned. This is being disclosed in accordance with the Federal Trade Commission's 16 CFR, Part 255: "Guides Concerning the Use of Endorsements and Testimonials in Advertising."
---
There are 11 comments.