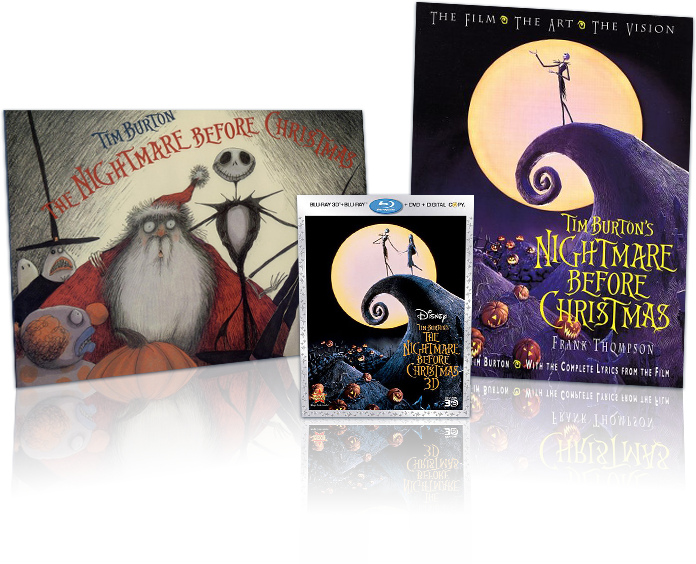 All $1 donations are automatically entered to win, and each dollar counts as an entry. So, the more you donate, the better chance you have of winning (limit 10 entries per person). All donations must be received by October 31 (Pacific Time), 2012. Winners will be selected at random. Check the comments in this post to identify the winner.
This month, we're gearing up for Halloween, and what better way to do that than to enjoy Tim Burton's The Nightmare Before Christmas!? One lucky winner will get to read the original poem, watch the movie, and explore behind the scenes.
The prize pack contains:
The Nightmare Before Christmas

48-page hardcover book.
The original poem, written and illustrated by Tim Burton.
The poem differs from the movie greatly.

Tim Burton's The Nightmare Before Christmas: The Film—The Art—The Vision
The Nightmare Before Christmas

Blu-ray 3d, Blu-ray, DVD, Digital Copy combo pack (Region A/1*).
Bonus Features:

Tim Burton movie introduction.
"What's This?" Jack's Haunted Mansion Holiday tour.
Frankenweenie short film (uncut version) with intro by Tim Burton.
Vincent short film.
Tim Burton's original poem, narrated by Christopher Lee.
Audio commentary by Tim Burton, Henry Selick, and music designer Danny Elfman.
Behind the scenes making of the movie.
The worlds of Tim Burton's The Nightmare Before Christmas.
Deleted scenes.
Please note that the poem may or may not come with an audio CD, a read-along narrated by Patrick Stewart. My old copy of the book came with one, but the newer re-prints may not.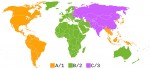 *Includes most North, Central and South American and Southeast Asian countries plus the Republic of China (Taiwan), Japan, Hong Kong, Macau and Korea.
Both the reviewer and this website have not received any compensation for writing this post. Both the reviewer and this website have no material connection to the third-party brands, products, or services that have been mentioned. This is being disclosed in accordance with the Federal Trade Commission's 16 CFR, Part 255: "Guides Concerning the Use of Endorsements and Testimonials in Advertising."

---
There is 1 comment.