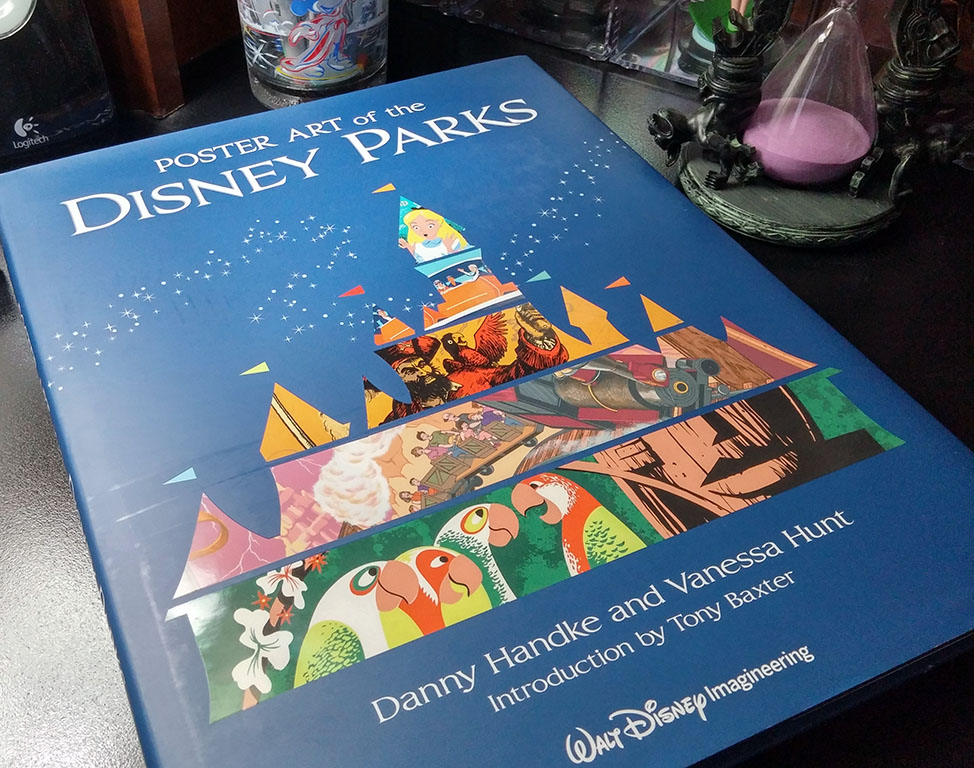 "Poster Art of the Disney Parks" showcases many attraction posters from Disney theme parks around the globe. Published in 2012, the book does not contain every poster to date, but it is pretty extensive. Imagineers Danny Handke and Vanessa Hunt did a fabulous job hunting them down, digitizing them, color-correcting them, and compiling them into a single tome.
The oversized 140+ page book is first and foremost an art book; an art-lover's dream if you will. If you simply like to look at pretty pictures (you know who you are), this is a treat as there are very few words.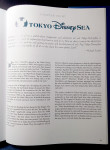 Each chapter is divided into different lands (Tomorrowland, Frontierland, etc.), with two chapters dedicated to both the Tokyo DisneySea and Disney California Adventure parks. This is primarily because these two parks do not have the traditional themed lands. Most of the book's text is confined to a few paragraphs at the beginning of each chapter and then supplemented by image captions. The book really lets the artwork speak for itself.
The book's larger-than-normal size is perfect for full-page poster prints. You can really get up close and see the detail in the more intricate designs. And, there is plenty of page space for additional poster sketches, mock-ups, and variations.
One can see the development of the posters over a sixty-year period. What began as simple 1950's attraction teasers for park guests has grown into modern works of art worthy of hanging in a museum, gallery, or home. Comparing and contrasting cultural differences between the American, Japanese, and French park posters is just as interesting.

There are so many posters contained within "Poster Art of the Disney Parks" that the even the most hard-core Disney theme park fan would find something never-before-seen. Even after revisiting the book, you will always find something "new."
Both the reviewer and this website have not received any compensation for writing this post. Both the reviewer and this website have no material connection to the brands, products, or services that have been mentioned. Some of the links in the post above are "affiliate links." This means if you click on the link and purchase the item, we will receive an affiliate commission. This is being disclosed in accordance with the Federal Trade Commission's 16 CFR, Part 255: "Guides Concerning the Use of Endorsements and Testimonials in Advertising."
---
0 Comments