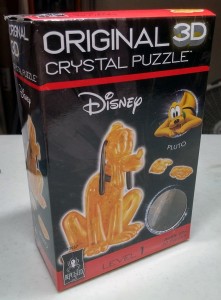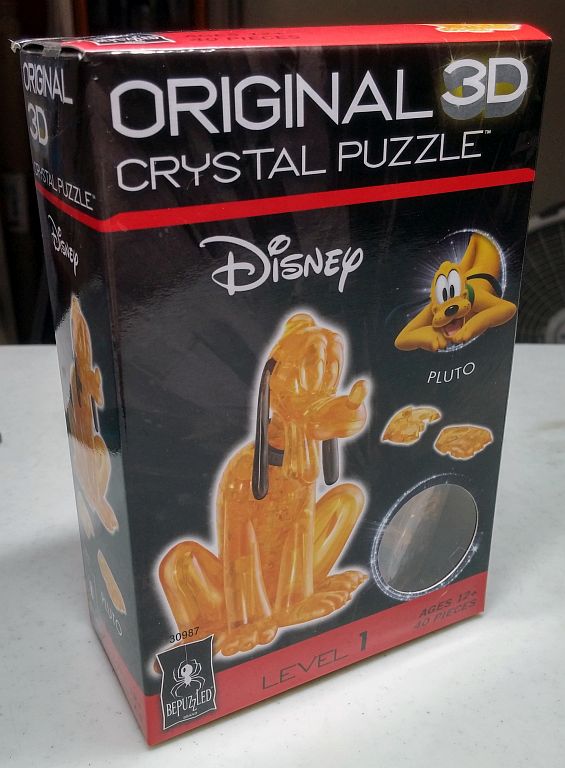 I was browsing through my local Walmart Supercenter looking for possible birthday gifts for my nephew. As I wandered through the toy aisles, I found a neat 3-D Pluto puzzle. There were other characters, too, but I thought Pluto would look the best sitting on my desk . . . or maybe on my window sill.
The puzzle is listed as a level 1 difficulty, and contains 40 pieces. Most of the parts are in layers that assemble and lock around a long pin, the effect of which gives the finished puzzle/sculpture a neat "cracked glass" appearance.
Despite being a level 1 puzzle—which I assume is the easiest level—it was challenging enough to be fun, but not frustrating. Deductive reasoning is key! What makes it challenging is the clear parts. Seeing edges from the opposite side and having the light bounce around threw my eyes for a loop. If they were solid colors, I could have assembled the puzzle in no time.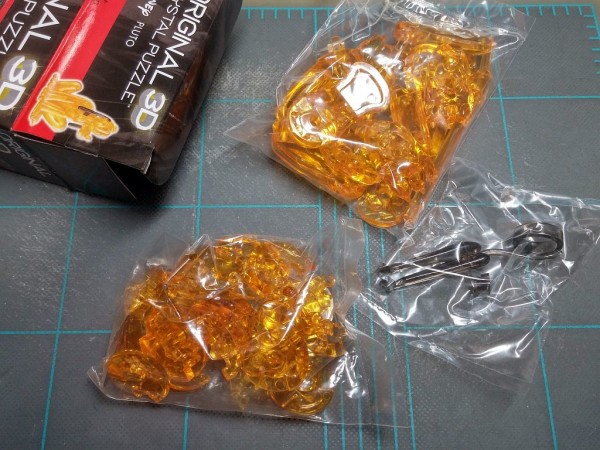 Near the end of the puzzle, a locking pin broke off, and I had to disassemble a good portion of the puzzle to fix it. Fortunately, a little bit of Tamiya Extra Thin Cement got the part back on. No worries.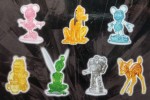 On the back of the small box is a list of other available Disney character puzzles, including: Mickey, Minnie, Winnie the Pooh, Tinker Bell, Buzz Lightyear, and Bambi.
Doing a little bit of digging, I also found other Disney characters sold on Amazon and presumably made by the same company, but they are Japanese imports. Additional characters include: Donald, Daisy, Dumbo, Rapunzel, Chip & Dale, Stitch, Mickey, Minnie, Ariel, Cinderella, Snow White, Pinocchio, Marie, and the Toy Story Aliens.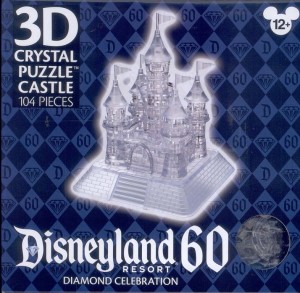 There is also a Disneyland 60th anniversary castle puzzle, but it is the same design as the Original 3D deluxe castle. I assume the Disney-branded puzzle is sold only in the parks at a marked-up price.
This post contains links to Amazon products using our affiliate code. Clicking on the links doesn't cost you anything extra, and you help us out at the same time when you complete a purchase. Happy shopping!