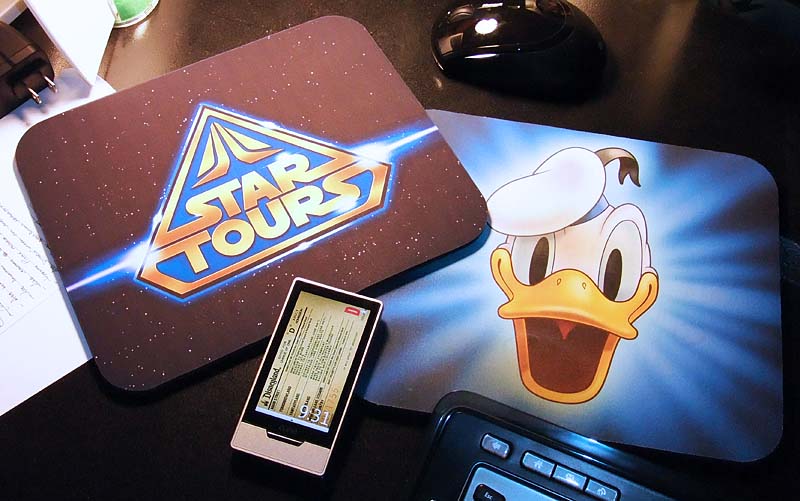 Ever feel like getting creative? Well, the wallpapers are more than just for decorating your computer's desktop if you have a little imagination.
Many of the newer wallpapers are in high resolution, so they can be printed at a fairly large size. I use my wallpapers to create custom mouse pads (fullscreen wallpapers work best). Using my inkjet printer, I printed the images onto iron-on fabric sheets, ironed them onto blank mouse pads from Staples, and viola! I have my own custom mouse pads.
The type of fabric that I like to use is JuneTailor Iron-on Quick Fuse fabric sheets. It has a wonderful texture, and it's very easy to work with. After a year of accumulating dirt and water stains, I decided to replace my Donald Duck pad with the new Star Tours logo. Funny. Now, I want to make more.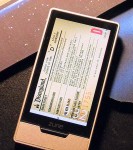 If that doesn't float your boat, try customizing them to fit onto media screens, like I did with my Zune. Or, you can create your own avatars. I've seen plenty of those online.
What other ideas can you come up with? Share your project ideas and/or photos.

---
There are 3 comments.